Why grandmothers?
In African communities
Grandmothers have great influence on their families
Their experience and wisdom is respected
They are culturally responsible for socializing adolescent girls
We have discovered
That grandmothers are key to making lasting changes and improvements in their communities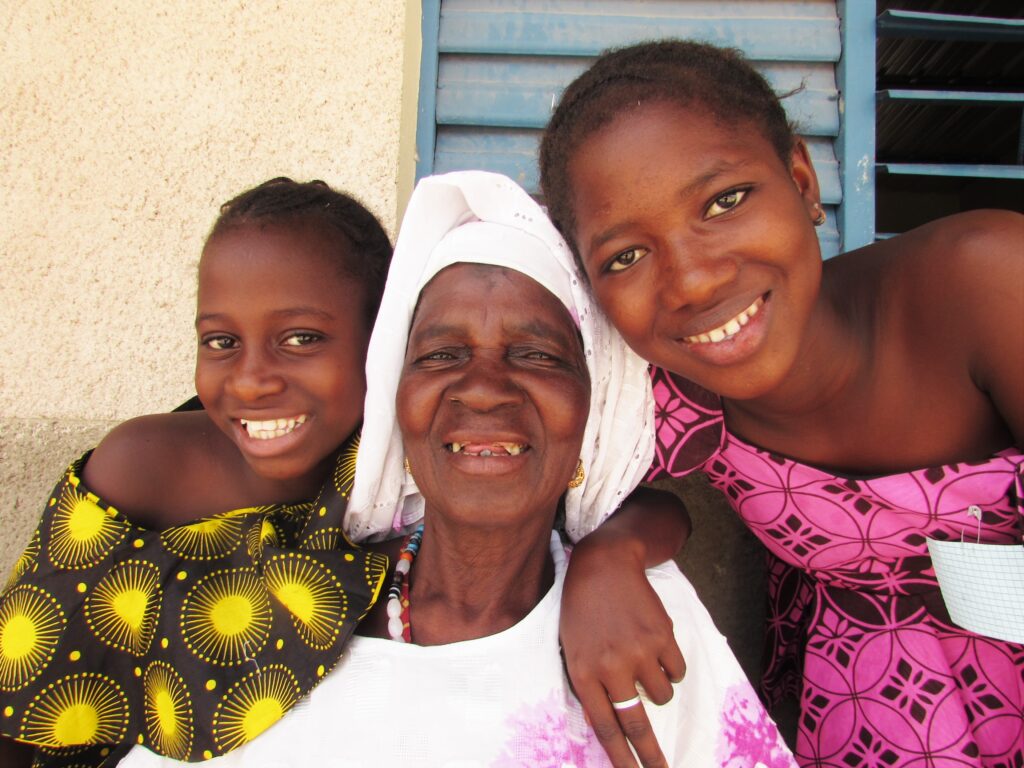 Grandmother Project's Change through Culture Approach
Grandmother Project works with both rural and urban communities to improve the lives of women and children, especially of girls, using an innovative Change through Culture approach.  This approach builds on community knowledge and experience and empowers communities to promote positive change for the benefit of all.
Our approach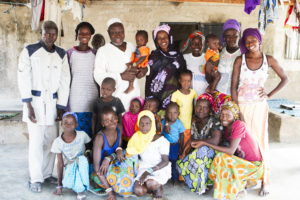 Grandmothers educate children about their history and culture and ensure they stay in school.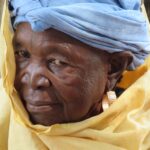 Grandmothers are natural leaders and change makers. Mobilized grandmother leaders are a force for change in communities across Senegal.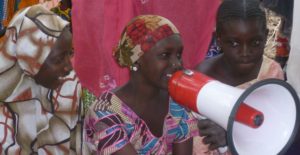 Grandmother Project works to make sure communities are educated about girls' rights and well-being – and work to abandon harmful traditions that hurt girls' futures.
Grandmother project in numbers
8,452 primary students &
1,223 secondary students
have participated in GMP Education programs
1,636

grandmothers trained
and supported to make a difference in the lives of girls
77

villages and

2

urban areas
participated in GMP's programs
We #ChooseToChallenge!
IWD 2021 campaign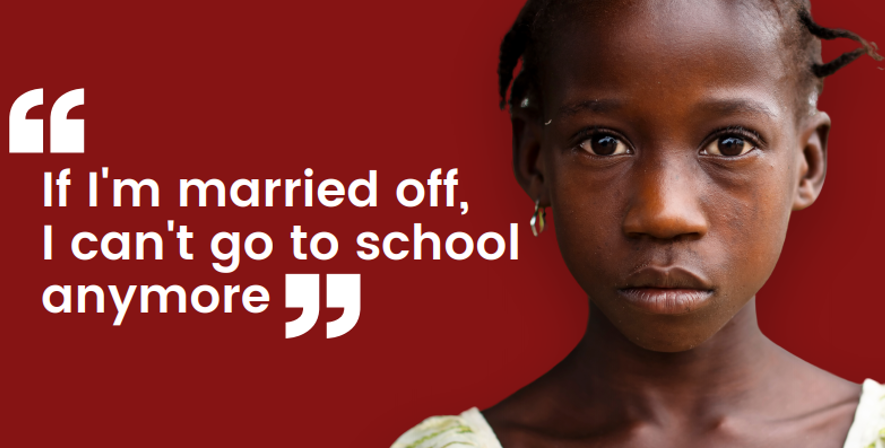 Grandmothers save Fatou from child marriage
The father of 14-year old Fatou promised her in marriage to an emigrant working in Spain. When the grandmother leaders* learned about this, 3 of them visited Fatou's mother. Although distraught, she said she could do nothing to prevent the marriage.
The grandmothers tried to dissuade Fatou's father but he refused to change his mind. Determined, they went to see the village headman who agreed to talk to the father.
But the grandmothers didn't wait. Instead, the 3 grandmother leaders, joined by more concerned grandmothers, returned to talk with the father. Eventually, the father gave into their argument that "it is dangerous for Fatou to be married at such a young age" and he renounced the marriage plans.
* Grandmother Leaders are  natural  leaders, trained by GMP. Trainings strengthen
grandmothers' capacity to take action through community dialogue and communication.
Help more girls like Fatou! Communities can change their beliefs on child marriage with the help of Grandmother Leaders.
For girls in Senegal, adolescence is a time of many risks: teen pregnancy, child marriage and limited support for their education.
Grandmother Project works to strengthen communication between girls, mothers and grandmothers to support girls during challenging times in their lives. Activities are designed to gather the three generations of women, and teach them how to communicate better with each other, and how to face pressing issues.
Last year :
320 community leaders participated in Intergenerational Forums
478 grandmothers, women and girls participated in Women & Girls Forums
14 community radio broadcasts promoted positive practices related to children, especially girls, with an estimated 27,000 listeners
2,001 community members participated in "Under-the-Tree" non-Formal education sessions
119 community members participated in "Solidarity and Dialogue  for Girls' Holistic Development" days
Female genital Mutilation (FGM)
It takes a village to stop FGM.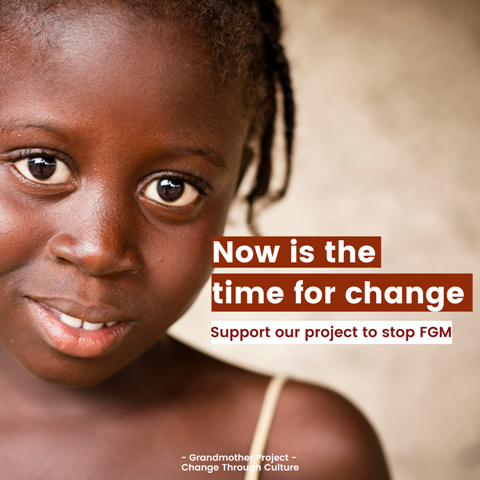 Did you know that in the Kolda region where GMP is based, 64% of women are excised, compared to 24% at the national level in Senegal.
But, thanks to GMP's Girls Holistic Development Program (implemented by GMP), communities are changing their views on FGM. In an evaluation by the Institute for Reproductive Health at Georgetown University, it was found that in communities where GMP is working only 18% say that they will cut future daughters whereas in communities without the GMP program 44% of parents say they will do so.
The situation in Senegal  UNFPA: female Genital Mutilation Dashboard (FGM) -.
Female genital mutilation (FGM) involves the partial or total removal of external female genitalia or other injury to the female genital organs for non-medical reasons.
The practice has no health benefits for girls and women.
FGM can cause severe bleeding and problems urinating, and later cysts, infections, as well as complications in childbirth and increased risk of newborn deaths.
More than 200 million girls and women alive today have been cut in 30 countries in Africa, the Middle East and Asia where FGM is concentrated (1).
FGM is mostly carried out on young girls between infancy and age 15.
FGM is a violation of the human rights of girls and women.
WHO is opposed to all forms of FGM, and is opposed to health care providers performing FGM (medicalization of FGM).
Treatment of health complications of FGM in 27 high prevalence countries costs 1.4 billion USD per year.
Female genital mutilation is an internationally recognized human rights violation.
Despite being internationally recognized as a human rights violation, FGM has been performed on at least 200 million girls and women in 31 countries across three continents, with more than half of those cut living in Egypt, Ethiopia and Indonesia.
Over 4 million girls are at risk of undergoing FGM annually. But as COVID-19 shutters schools and disrupts programmes that protect girls from this harmful practice, even more are likely to be cut in the coming years. Most girls are subjected to FGM before the age of 15.
How do we deal with COVID?
Our unique approach during COVID
THE GMP SUMMER EDUCATION PROGRAM
In Velingara, southern Senegal, schools closed in mid-March 2020 and only opened recently at the beginning of November.  During their 8 months out of school, children in this poor, rural area of Senegal had no access to distance learning or textbooks and therefore, no learning opportunities. The quality of education in this area is poor, with high drop-out rates and poor national exam scores, especially for girls.
In response to this tragic situation, grandmothers and teachers joined hands for Grandmother Project's Summer Learning Program to support children's education and to fill the gap caused by COVID-19. 33 Teachers and 158 grandmothers worked together to organize fun learning activities with 2,500 primary school children from 25 different schools. Grandmothers and community elders helped teach positive values through traditional teaching methods (stories, games, songs) and teachers provided a robust review of French and mathematics.
Potential long-term impact
GMP's Summer Learning Program helped to make up for months of lost learning time, strengthening children's motivation to learn, their sense of cultural identity and improving intergenerational relationships.
ONE ELDER ONE MASK
In may 2020 GMP distributed to the Badiaria Community an important amount of masks to fight against covid-19 .
How do we deal with COVID?