Why grandmothers?
In African communities
Grandmothers have great influence on their families
Their experience and wisdom is respected
They are culturally responsible for socializing adolescent girls
We have discovered
That grandmothers are key to make lasting change and improvement in their communities
Grandmother Project's Change through Culture Approach
Grandmother Project works with both rural and urban communities to improve the lives of women and children, especially of girls, using an innovative Change through Culture approach.  This approach builds on community knowledge and experience and empowers communities to promote positive change for the benefit of all.
Our approach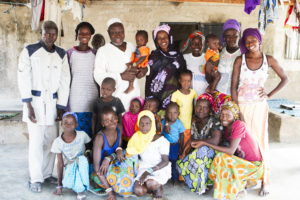 Grandmothers educate children about their history and culture and ensure they stay in school.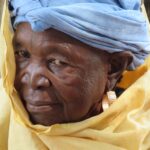 Grandmothers are natural leaders and change makers. Mobilized grandmother leaders are a force for change in communities across Senegal.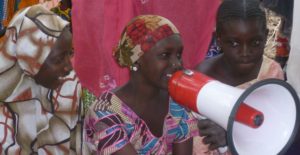 Grandmother Project works to make sure communities are educated about girls' rights and well-being – and work to abandon harmful traditions that hurt girls' futures.
Grandmother project in numbers
8,452 primary students &
1,223 secondary students
have participated in GMP Education programs
1,636

grandmothers trained
and supported to make a difference in the lives of girls
77

villages and

2

urban areas
participated in GMP's programs
 EDUCATION IS A CHALLENGE.  We bring Cultural Values into Schools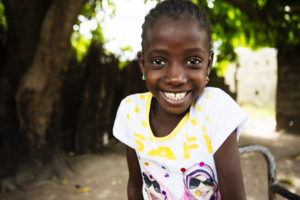 10 year old Fatoumata loves school, but her parents are not convinced that she should stay in school. The school doesn't reflect their values or traditions and they think it might be safer to plan Fatoumata's marriage soon – before she enters secondary school.
One day a grandmother, trained by Grandmother Project, comes to her classroom and tells the children traditional story tales, educating them about local traditions and history.
When Fatoumata's parents learn about this, they begin to change their minds about school. Grandmothers bridge the gap between the school and the community and have been proven to improve school performance and increase school enrolment.
With your help Fatoumata and her friends can stay in school and have a brighter, safer future.
GMP works with local communities
To train grandmothers and teachers

  to promote values-based education in schools. Grandmothers act as "teaching assistants" and are integrated into classrooms to teach traditional knowledge and promote cultural values.
To provide teachers with innovative tools and pedagogical strategies, such as a series of 5 books on cultural values and traditional knowledge.
We need your help!  
30 dollars funds training of one grandmother to support teachers in the classroom
25 dollars buys a teachers' guide to integrate values into education
20 dollars buys a set of 5 books on African cultural values, traditions and storytales
see here: THE BOOKLETS FOR TEACHING VALUES 
Grandmother Project collaborates with the local Department of Education in Vélingara (southern Senegal) to integrate positive cultural values and grandmothers in schools.
How do we deal with COVID?
Our unique approach during COVID
THE GMP SUMMER EDUCATION PROGRAM
In Velingara, southern Senegal, schools closed in mid-March 2020 and only opened recently at the beginning of November.  During their 8 months out of school, children in this poor, rural area of Senegal had no access to distance learning or textbooks and therefore, no learning opportunities. The quality of education in this area is poor, with high drop-out rates and poor national exam scores, especially for girls.
In response to this tragic situation, grandmothers and teachers joined hands for Grandmother Project's Summer Learning Program to support children's education and to fill the gap caused by COVID-19. 33 Teachers and 158 grandmothers worked together to organize fun learning activities with 2,500 primary school children from 25 different schools. Grandmothers and community elders helped teach positive values through traditional teaching methods (stories, games, songs) and teachers provided a robust review of French and mathematics.
Potential long-term impact
GMP's Summer Learning Program helped to make up for months of lost learning time, strengthening children's motivation to learn, their sense of cultural identity and improving intergenerational relationships.
ONE ELDER ONE MASK
In may 2020 GMP distributed to the Badiaria Community an important amount of masks to fight against covid-19 .
How do we deal with COVID?